What we do
1. Our Mission
To be trusted advisers, committed to providing each of our clients with the most effective, ethical advice and representation possible.  
2. Our Objectives
To:
Engage with our clients, and understand their cases fully;

Explore available options;

Identify solutions;

Agree on a course of action to be pursued;

Take positive steps to resolve the issue; and

To resolve the issues by the taking of appropriate action on their behalf.
3. Our People
View details about our People below.
Edward Sweeney
Principal Solicitor
Eddie commenced his traineeship with a busy firm of civil and criminal court solicitors in the Lanarkshire area in February 1997, dealing mainly with Legal Aid work, before gaining a restricted practising certificate in March 1998 and qualifying as a solicitor in February 1999.
In April 1999, he took up employment in the Inverclyde area with a firm of solicitors, again specialising in Legal Aid work, initially in the field of criminal law in the main, before expanding into the civil and children's cases which, together with criminal cases, came to dominate his general work load.
In February 2011, fourteen years after entering the solicitor profession in Scotland, he established the firm of E. Sweeney and Co., Solicitors, based in the West End of Greenock at Mansion House, 1 Ardgowan Square, Greenock, where he continued to practise until February 2018, at which time the firm relocated to its current premises at Roslin House, 10 Roslin Street, Greenock, PA15 1LG. Since then, the firm has been known as Sweeney Law.
Since founding the firm, he has continued to represent the interests of clients in both the civil and criminal courts in Greenock and elsewhere, as well as acting for many clients in relation to personal injury and criminal injuries compensation claims.
He attributes his success in the legal profession not only to the wealth of experience which he has acquired in practising on his own account and the many cases which he had dealt with in the previous fourteen years while employed as an assistant and associate solicitor before establishing his own firm, but also the experience, commitment and professionalism of those with whom he works on a daily basis, a desire to be recognised as a trusted adviser to clients who choose to instruct him to deal with their legal affairs on their behalf, and the approachable, friendly and  dedicated nature of his law practice.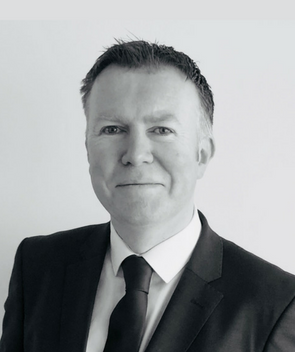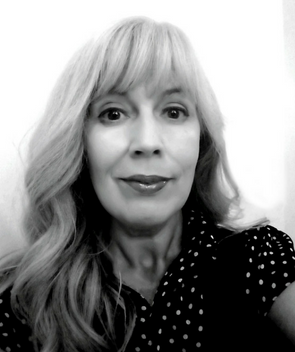 Julie Lawson
Legal Secretary & Administrator
Julie came to work for the firm in October 2011. She is Eddie's secretary but also turns her hand to bookkeeper, receptionist, office junior and the general running of the office. She has experience of over twenty five years working in legal offices and is a highly qualified and experienced legal secretary.
Julie is the front line of the practice and is the first person to engage with prospective clients. She presents a professional and friendly outlook and directs prospective clients to the person best equipped to help them. Her phenomenal memory for cases is invaluable and her "can do" attitude makes life easier for everyone, clients and staff alike.
Julie's ability to deal with clients at difficult times in their lives when they are facing a crisis situation makes her one of the practice's biggest assets. Her calm friendly manner puts everyone at ease in sometimes quite stressful times in their lives. She has been with the firm for many years now and is a crucial member of the team.
Fiona Craig
Accredited Paralegal
Fiona came to work for the firm in 2013. She was one of the first paralegals in Scotland to qualify as a Law Society of Scotland Accredited Specialist Paralegal in the domain of reparation law. She has lengthy experience, having worked in legal firms for over twenty five years. She qualified as a paralegal in criminal court work in 1998, in civil court work in 1999 and in reparation law in 2006.   In 2013, she became an Accredited Specialist Paralegal in reparation law. Her main field of work is now dealing with personal injury claims, but she also assists Eddie in his civil practice in respect of his family law and children's work, as well as with his criminal case workload.
Fiona is keen to engage with and advise clients with possible personal injury claims. It has become clear that many clients are unaware that, if they instruct one of the large national claims firms advertising on television and radio with regard to a personal injury claim, that firm will likely be entitled to payment of a percentage of the sum accepted by the claimant for damages. We do not take anything from the settlement sum, and it is a condition of our negotiating a settlement on behalf of our clients that our fees are met separately and "over and above" the settlement sum which is given to the client in its entirety (i.e. without any deduction from the damages recovered for the client). Many people are confused by the "no win no fee" catch phrase, not realising that, if they do succeed in their claim for compensation, they also have to agree to give a proportion of their damages to the firm dealing with the claim (who will also likely recover all of their fees and outlays from the insurance companies against whom the claims themselves are directed).
Fiona presents a friendly, approachable face for nervous clients; and, in particular, for female clients who are sometimes put off seeking legal advice by having to talk about very personal and sensitive matters to a male solicitor.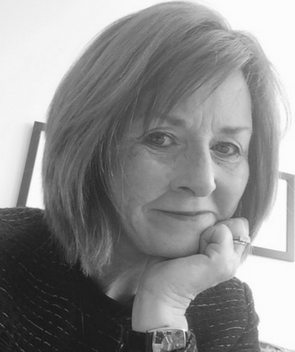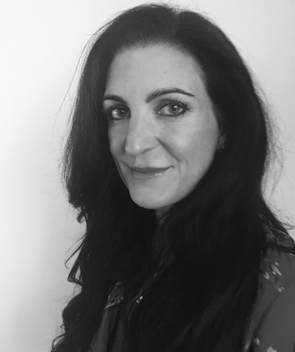 Karen Sweeney
Legal Administrator
Karen came to work with the firm in January 2016. She previously worked for over 11 years in a large, corporate legal practice in Glasgow city centre before taking up a position in the busy Glasgow office of an Inverclyde-based firm for almost two years. She assists with the day to day running and administration of the firm; and, along with Julie, is one of the first points of contact for both new and returning clients. She is very approachable; and is responsible for guiding clients at first instance in the right direction for appropriate advice and representation.